Outlook 2016 could not save your password change
You get this message: "Something went wrong and Outlook couldn't save your account settings. Please try again."
Chapter Navigation:
Problem:
You want to change your email account's password, and Outlook (2016 in this case) will not let you change it through the normal method.
You get this message:
"Something went wrong and Outlook couldn't save your account settings. Please try again."
Normal Method for changing your password
Select File

Select Account Settings and then Server Settings. However, make sure you select the email address from the drop-down menu whose password you want to change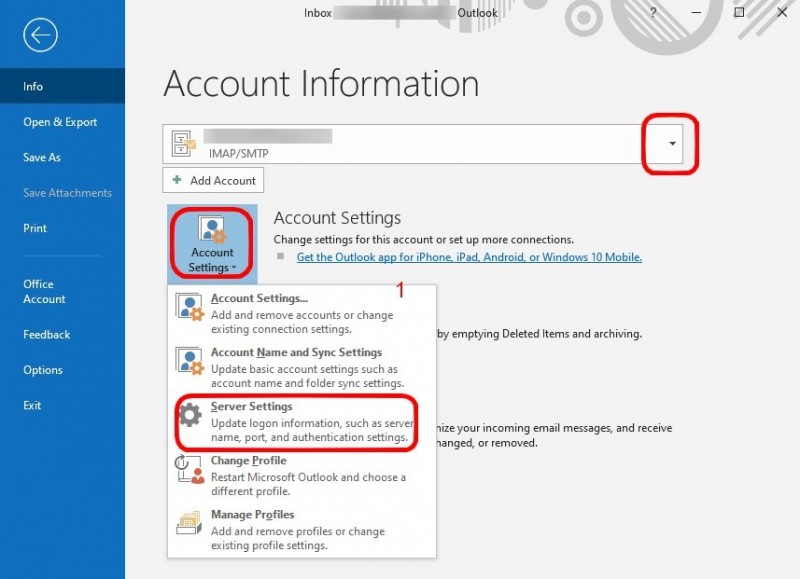 Change your password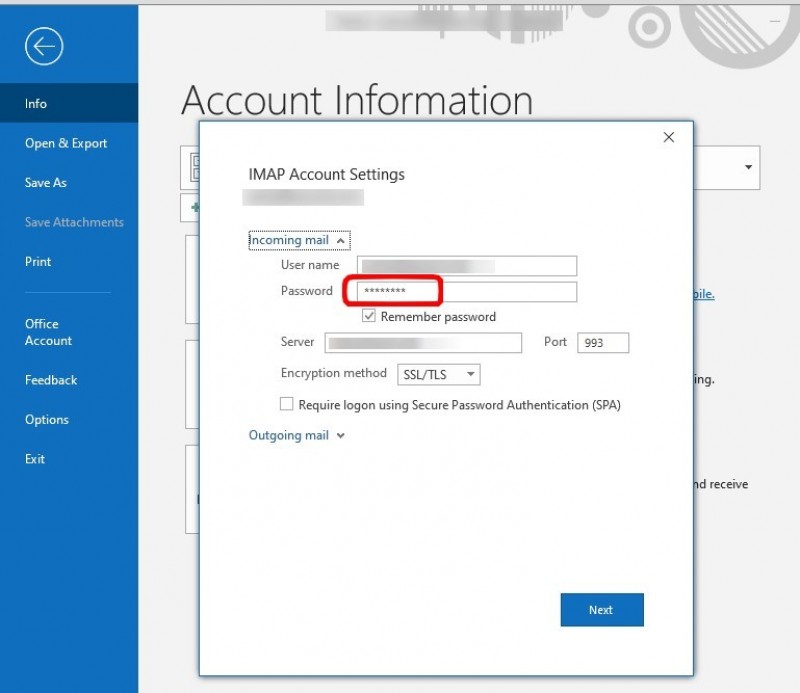 Click on Next

And then you get a failure message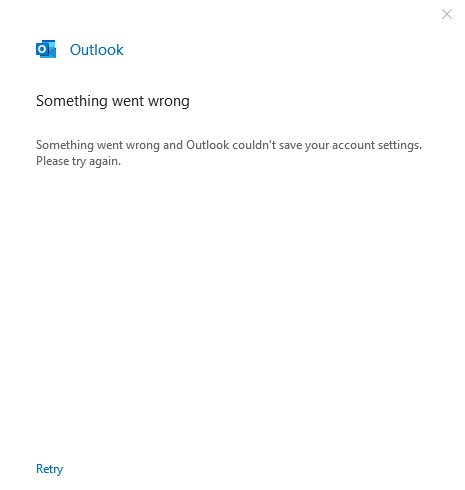 Time to apply the legacy or previous versions method of changing the password.
In the windows 10 environment you will need to open the control panel.
Press the Windows key and the letter Q simultaneously, and then start typing Control Panel. The link will probably show up before you are finished typing, so select it.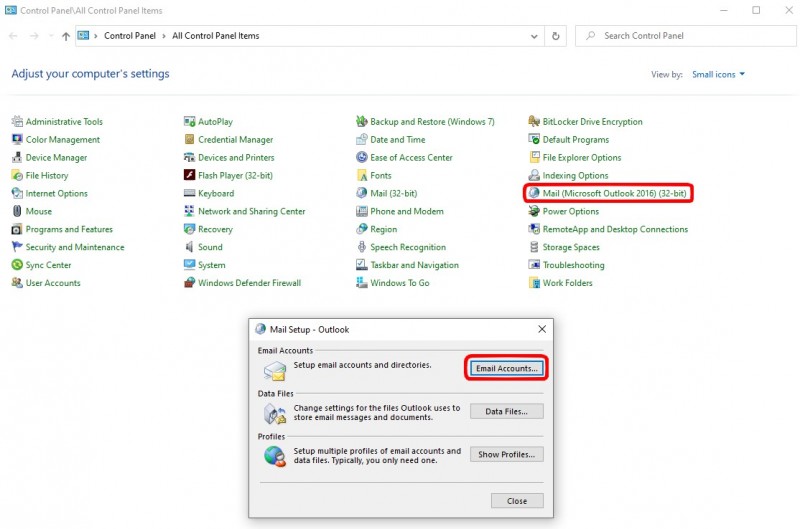 Once the control Panel opens, select Mail (Microsoft Outlook 2016)(32-bit) and not Mail (32-bit), and then Email Accounts.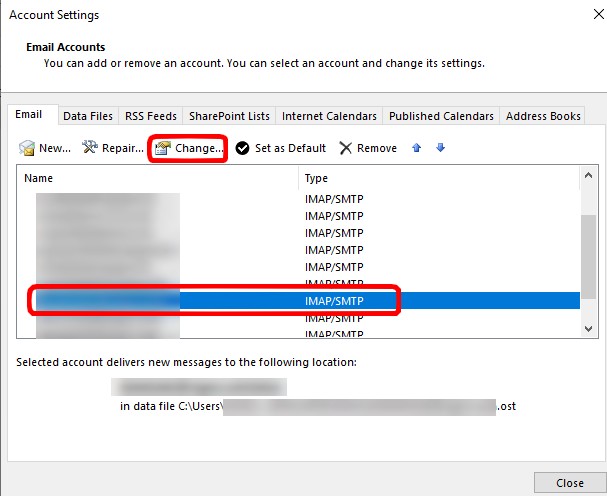 Select the appropriate email account and then press Change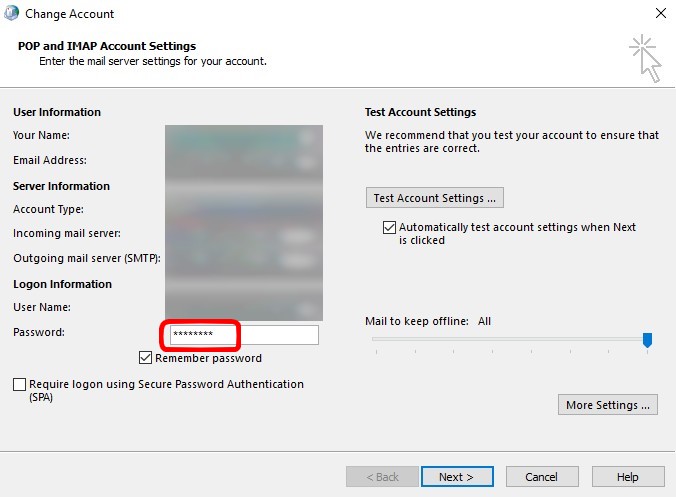 This will open up the same window as when you initially set up your account, or the same window as in previous versions of Outlook for password or any other changes.
Enter your new password and click Next.
Automatically test account settings when Next is clicked is optional. However, Microsoft will send a test message to ensure all is right if this is checked.